What is a module?
Modules are individual components of content, such as videos or audio, that can then be scheduled to share with teams or individual users within your organization. Modules can describe anything that you want to define, such as:
Training
Curriculum
Video updates
Or whatever you need to distribute
Types of Modules
Different content types are supported, to include:
Components
Modules can be associated with other modules to create a parent/child relationship. Sharing/scheduling a module with child components will share all associated child components of that module. This allows you to mix and match and put modules together as components like building blocks to create flexible content.
In Figure 1, you can see how five different modules are put together. Module 3 is a stand alone module but is included as a child component of Module 1 and Module 2. Module 4 has one child component, and when included as a child of Module 1, the entire structure of Module 4 is carried over to Module 1 as well.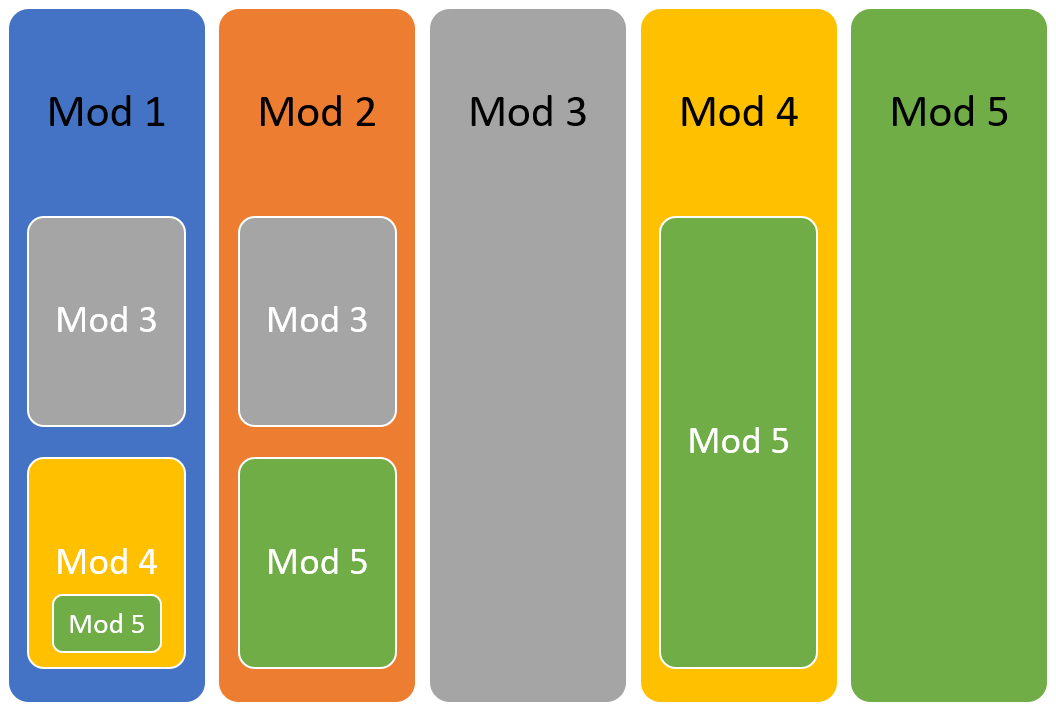 Schedules
Modules can then be scheduled to share with one or more teams and/or individual users. You can create multiple schedules to target different teams and/or users at different times, as well as schedule components individually within the schedule timeframe to control when each module is made available.